Landschlacht, Switzerland, 26 January 2018
This morning I feel somewhat like Punxsawtawney Phil, the groundhog of the film Groundhog Day, chattering away furiously, while Bill Murray holds me firmly as he drives a car over a cliff sardonically telling me:
Don´t drive angry.
Perhaps this might be extended to encompass writing as well.
Don´t write angry.
But recent events in world politics and memories of walking through one of the richest areas in Switzerland are making it difficult to write and keep my composure at the same time.
I mean I shouldn´t have been shocked by what Trump said.
The man will literally say or do anything.
New York Times columnist Nicholas Kristof, during the 2006 presidential campaign, carefully reviewed Trump´s race-related history, and found – including the 1,021 pages of legal documents from racial discrimination suits against him – a consistent, 40-year pattern of insults and discrimination.
It seems there is no one to save us from his racism.
But he sunk to a new xenophobic, racist low on 12 January, when on the eve of the 8th anniversary of the 2010 earthquake that devastated Haiti, "President" Trump, in the Oval Office, wondered aloud why America should allow immigration from "shithole countries" like Haiti, El Salvador and African nations.
Above: Flag of Haiti
Sadly, the "President" is not alone in thinking so poorly about the poor.
An America that created a man like Dr. Martin Luther King Jr remains burdened by bigotry, racism and discrimination by a minority who dominate the majority.
Above: Dr. Martin Luther King Jr. (1929 – 1968)
Where is the dream of a world where people are judged by who they are and not by how they look or where they come from?
Did the dream die with Dr. King?
Has Trump shown the true colours of too many people who having lived privileged lives have a jaundiced opinion of those who haven´t?
This week, Switzerland will host this colossal jackass at the World Economic Forum in Davos.
For the first time in my life I have considered joining in a protest.
I probably won´t, because Trump´s presence in Davos coincides with my work schedule in St. Gallen, but the temptation nonetheless exists.
Being an event happening in Switzerland I am fairly certain that there will be Swiss people in attendance at this event – other than the ones providing services to the high and mighty – who they themselves are rich and powerful.
And it would not surprise me to find that some of these rich and powerful Swiss attendees come from Schindellegi, Canton Schwyz, which I visited, as part of my Zwingli Project, on 23 November 2017.
Above: Huldrych Zwingli (1484 – 1531)
Einsiedeln to Richterswil, Switzerland, 23 November 2017
The day started as planned: early out the door, train to St. Gallen, another to Ziegelbrücke and a final to Glarus.
On the train to Ziegelbrücke I met Vadym of the Ukraine, a recently acquired friend who I knew as a regular Starbucks St. Gallen customer, on his way to work at his new job in Schindellegi.
Above: Canada Slim and Vadym, Restaurant Adler, Schindellegi
He is a pastry chef at the Restaurant Adler in Schindellegi.
We spoke of mutual acquaintances in St. Gallen and Poland, and by the time he left the train at Uznach I had told him of my intentions to follow the suggested walks found in Marcel and Yvonne Steiner´s Zwingli Wege: Zu Fuss von Wildhaus nach Kappel am Albis – Ein Wander- und Lesebuch which would find me eventually walking through the town of Schindellegi from the monastery town of Einsiedeln to the Lake of Zürich.
He suggested that whenever I am in Schindellegi that I should visit him at the Adler.
Neither one of us expected me to take up the invitation that same day.
As mentioned in Canada Slim and the Monks of the Dark Forest of this blog, the walks suggested from Glarus to Einsiedeln could not be accomplished this day because of both a lack of transportation from Glarus and the valid concern that snowfall might have obscured the intended footpaths through the mountains.
Above: Glarus
So two trains and two hours later after leaving Glarus disappointed, I found myself in Einsiedeln from where – after a quick visit to the Abbey – I began walking in earnest towards the Lake of Zürich.
Above: Einsiedeln Abbey
The 20 km walk (approximately) suggested by the Steiners has the walker climb 200 metres from the town of Einsiedeln to Katzenstrick Summit, and then, with the exception of a 50-metre ascent from Biberbrugg Station, the trail is one continuous descent towards the Zürichsee.
Above: Katzenstrick/Chatzenstrick Pass
At almost the halfway point the walker arrives at Biberbrugg, an eternal village whose only claim to fame seems to be that it is a midpoint with a bridge crossing the Biber River.
In 1877, a train station of the railway line Wädenswil – Einsiedeln was built.
Fourteen years later, the Südostbahn (SOB) established the line St. Gallen – Schwyz and Biberbrugg became a transport hub yet never more than a hamlet.
Today, Biberbrugg is also a point on the famous Voralpen Express between St. Gallen and Luzern and of the motorway between St. Gallen and Schwyz.
The village´s railway station is also a stop of the Zürich S-Bahn on line S13 to Wädenswil and S40 to Rapperswil.
The sole reason to stop in Biberbrugg is to have a meal at the Restaurant Post on the hill above the Station.
Lunch consumed, I walked another three kilometres to Schindellegi, the Mecca of Switzerland´s super rich.
The municipality of Feusisberg, of which Schindellegi is a part of, has a population of nearly 5,300.
Most are well-educated good Roman Catholics who live in Paradise.
Above: St. Anna Church, Schindellegi
Paradise that is when one speaks of taxes as this municipality has the lowest taxes in the entirety of the nation.
Here the anonymous super rich have addresses in this municipality, including Sergio Marchionne (CEO of Fiat), Jörg Wolle (CEO of DKSH – Diethelm Keller Siber Hegner – deeply rooted in communities all across Asia Pacific – 780 locations in 36 countries), Andreas Rihs (CEO of Sonova, which specializes in hearing care solutions, like hearing aids, ear implants and wireless communication), Boris Collardi (CEO of the Bank Julius Bär – a most private bank) and Katharina Liebherr (co-owner of the Southampton Football Club).
Their wealth has an amazing amount of zeros, which has financed athletes like tennis star Martina Hingis and skijumper Simon Amman.
The ability to live in this municipality and become almost invisible verges on the magical that local magician/illusionist Peter Marvey would appreciate.
Above: Peter Marvey, the Magician without Limits
(Check out his Magic House when you are here.)
But this quiet money was revealed, at least to the rest of Switzerland, when Austrian resident in Schindellegi Hans Thomas Gross, selfmade millionaire and the 276th richest man in the world (estimated value CHF 175,000,000) began dating the "famous for being famous" American celebrity Paris Hilton.
Above: Hans Thomas Gross
(See Remembering Marilyn / Plastered by Paris of this blog.)
Gross, who made his fortune by marketing a drink distribution system for aircraft, owner/part-owner in the companies HTG Ventures, SkyTender, Preciflex, Tetral and Tetrapak and a 56-metre yacht dubbed Galaxy, dated Paris Hilton for about a year.
(For a discussion of Swiss packaging, please see Wolves in sheep packaging of this blog.)
Paris was said to be a big fan of grocery shopping in the Coop store in nearby Richterswil.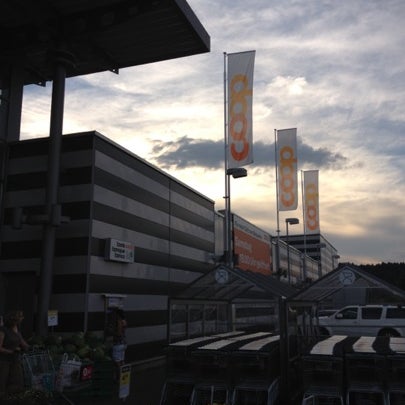 Paris is, for all the criticism that is hurled at her for being famous despite lacking talent, first and foremost a businesswoman.
Above: Paris Hilton
So even though she is better known for being a socialite, a TV and media personality, model (Trump Model Management), actress, singer and DJ, this great-granddaughter of Conrad Hilton, the founder of Hilton Hotels, is as clever a businessperson as Hans Gross.
Perhaps cleverer.
Her fragrances have earned $1.5 billion.
There are currently three Paris Hilton apartment complexes and 44 Paris Hilton stores worldwide.
Paris earns over $10 million a year from product sales.
As a celebrity, she is paid about $300,000 for appearances in clubs and events.
(Which makes it hard to picture her buying frozen vegetables at the local grocery store.)
(And it is the former presence of Paris in Schindellegi and the upcoming presence in Davos of her former employer and father of her friend Ivana, Donald Trump, that leads me to consider the lifestyles of the rich and famous.)
Don´t forget that Schindellegi is small and had no one told you that it was a taxation mecca for the super rich, it would be an easy place to ignore, for outside of the Magic House (for large groups only) only the town´s Church of St. Anna is worth a glance.
Schindellegi has the lowest taxes in Switzerland and in Switzerland anonymity is the watchword.
Above: Schindellegi
But a hint that the super rich call Schindellegi home is the Restaurant Adler.
At first glance, the Adler seems no different than any other Swiss restaurant in any other Swiss town, but the attention to detail and the need to have a qualified pastry chef beyond the normal kitchen staff found in a typical gastronomic village establishment suggests that the Adler is no stranger to the wealthy restauranteur.
Vadym (Remember Vadym?) creates such tasty delights that the tongue reminds the body why it is great to be alive.
I surprised Vadym by my visit, but I assured him it was not my intention to disturb him at work for more than a few minutes.
Despite my protestations, he insisted I have a Coke and a piece of his palate-pleasing pastry before proceeding on my path.
The Sri Lankan owner-operator of the Adler could probably have rattled off a list of the Who´s Who that have visited the Restaurant, but I sensed it was best not to linger too long.
Being just past normal lunch hours the staff were eating their own midday meal and I felt that they deserved to eat undisturbed by outside visitors.
My entire stay was probably no more than a half-hour at the most.
Schindellegi midday midweek was quiet.
Few cars on the streets, few pedestrians on the sidewalk.
I followed yellow diamond signposts that lead hikers through streets, fields and forests, valleys and mountains, across Switzerland.
My path from Schindellegi to the Lake of Zürich leads me from the railway to apartment blocks and pastures descending to Richterswil where one of the first tax revolts, one of a series of peasant revolts across Switzerland, occurred.
Richterswiler Weibel Rudolf Goldschmid was executed in Zürich following the failure of the revolt.
During the 1st War of Villmergen (5 January to 7 March 1656) when Protestant Zürich and Bern fought Catholic central Switzerland, Richterswil was invaded by an army from Schwyz.
During the 2nd War of Villmergen (also known as the Toggenburg War or the Swiss Civil War of 1712)(12 April to 11 August 1712) when Catholic cantons (including St. Gallen) fought against Protestant Bern and Zürich and Toggenburg, Richterswil was again invaded by Catholic forces.
But unlike 1656, the newly built fortifications above the town meant the siege of Richterswil was unsuccessful.
Under the French-established Helvetic Republic (1793 – 1803), Richterswil was made part of the district of Horgen and thus had a higher tax rate than surrounding villages, and as part of this higher tax it was forced to house French troops during the War of the Second Coalition (1799).
Following an unsuccessful uprising in 1804´s Bockenkrieg against Zürich, Richterswil was severely punished.
Things have calmed down since then.
Richterswil enjoys its position on the Lake of Zürich and is accessible by the A3 motorway, the Lake Zürich Left Bank railway line, the Zürich S-Bahn Services S2 and S8 and the Wädenswil-Einsiedeln line.
Above: Richterswil
The Zimmerberg busline connects the Zimmerberg Region and parts of the Sihl valley to Richterswil.
American painter John Caspar Wild (1804 – 1846) was born in Richterswil.
Above: Wild´s final resting place, Davenport, Iowa
In this town I see clear traces of someone´s love for Canada: a carved totem pole and maple leaf flags adorn the backyard of a Richterswil household.
I see the Coop store that Paris Hilton shopped at as I make my way to the Station, feet aching but smile upon my face.
I don´t have CHF 175 million in my bank account.
Nor do I have a 56-metre yacht to impress American hotel heiresses.
What I do have are walking boots and a willingness to use them.
What I do have is curiosity and enthusiasm.
As I suspected, Switzerland won´t always have Paris Hilton, but I have had the tiniest glimpse of wealth, have seen the exclusive stores of Dusseldorf, Cortina and St. Moritz, have witnessed gamblers unafraid to risk fortunes on gambling tables in Baden Baden and all I see is a golden shell empty of spirit.
What I don´t have I don´t miss, so I don´t envy those who do have what I don´t.
Over 80% of the superwealthy in the world inherited their fortune, despite claims to the contrary of hard work and sacrifice.
The poor have never lacked motivation, only opportunity.
What Paris never understood, what Donald doesn´t get, is that wealth may make the acquisition of material goods easier but it will never earn the true satisfaction of simply enjoying the world in all its quiet splendour.
Did Hans take Paris hiking?
Did he pick wildflowers for her from the fields outside Schindellegi?
Had a more sophisticated place to shop existed for Paris in Schindellegi or Richterwil, would she have shopped there?
Or did she make secret excursions to Zürich for shopping to maintain her lavish lifestyle?
I don´t hate the rich nor do I love them.
Their arrogance is accidental, their ignorance of lives other than their own is sublime.
I will return to Schindellegi for more of Vadym´s pastry.
I might walk into Richterwil´s Coop and wonder what Paris might have bought.
I will, on occasion, buy a lottery ticket in the hopes that a win might ease our financial insecurities.
How Hans made his fortune may have been legit….
Paris may actually work to maintain hers….
I wish them well.
Our worlds will never meet.
I am OK with that.
Sources: Wikipedia / Google / Facebook / Marcel and Yvonne Steiner, Zwingli-Wege: Zu Fuss von Wildhaus nach Kappel am Albis / http://www.swissinfo.com